To create great video isn't enough to get a lot of views on
YouTube
. You also should understand how search algoryhtms ranking videos for users. Hardly, anyone knows an exact formula of search ranking. Deep maching learning gives great results. But often even algoryhtms' authors don't understand own creations. Nevertheless, we can use some obvious things in SEO, use some conclusions from our experience and test hypoteses.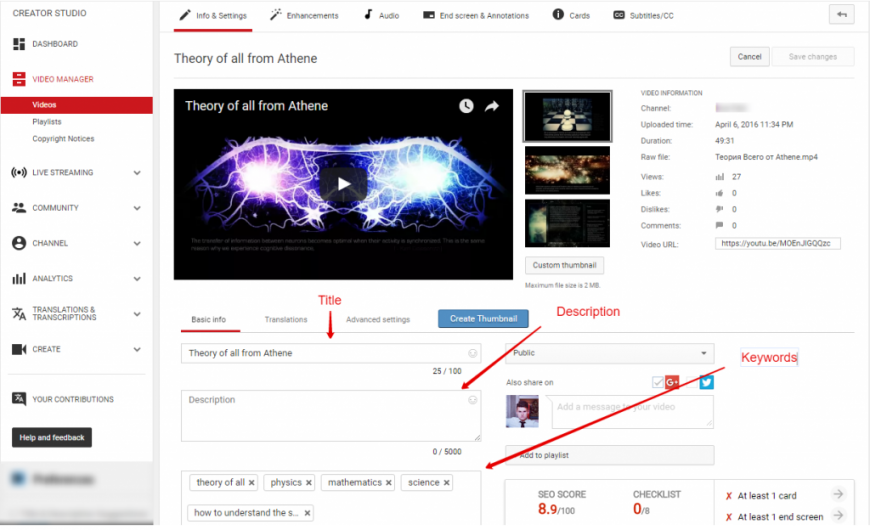 So, we hope you know that points in the bottom are very desirable for great result in video optimization.
Think, which keyword phrase is the best relevant for your video.
Include keyword phrase in the name of the file you upload.
Include keyword phrase in the title of video.
Create comprehensive description using keyword phrase and related phrases.
Add keyword suggestions that you want people to find your video in tags.
If you use annotations, cards and subtitles, add keyword phrase to them too.
Try to provide a viral effect by sharing your video via all channels you can (own YouTube channel, social media, e-mail, forums etc.).
Using this algoryhtm likely will give better result than unsing. Tags for video are important especially. A short comparison of vidIQ score for video with tags and without them comfirm this. We've uploaded a video and added title, description. But without YouTube tags we have "0" SEO score in vidIQ extension. What does it mean?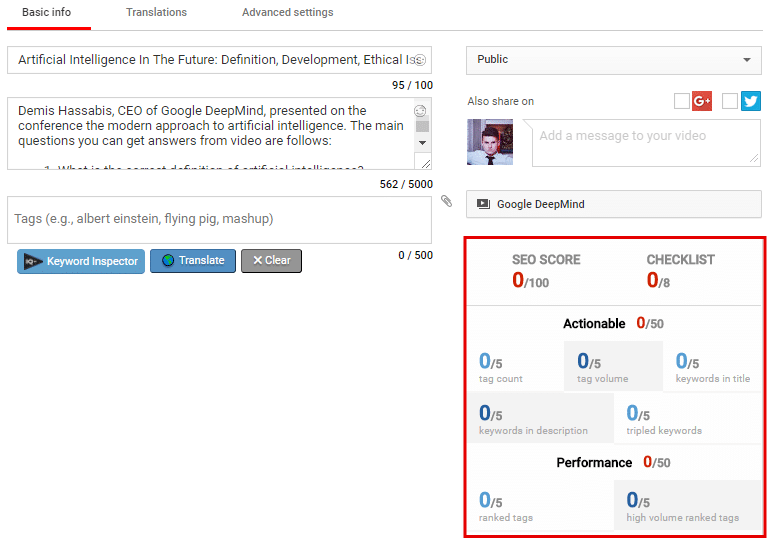 We should add tags for YouTube videos for such reasons:
Tags help search engines to understand what your video is about.
Tags also help you understand by which YouTube keywords your video will be ranked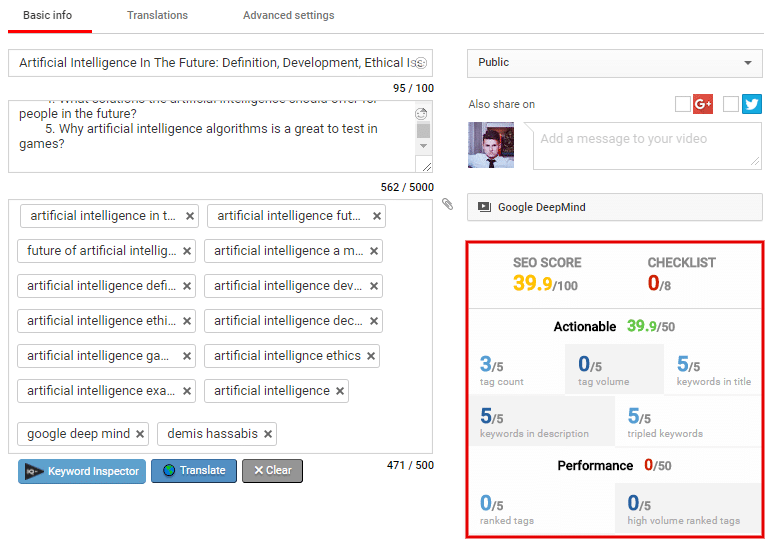 Pay attention, that we create video title and description only after keyword research and understanding which tags we will use.