There is a big chance that you have a great intuitive feeling about how eBay SEO works and how to create the popular product's pages. If you were seller on eBay for a long time, you should understand the influence of details and different little changes on items' pages. But imagine, how your product's posting technology and income can change, if you get an exact formula of ranking results in eBay search engine.
Although, we have no exact formula, but we can  study eBay's search tips in the instruction with the great attention. As you can see on the screen of Best Match algorithm, eBay gives us a comprehensive list of the factors which influence on brining to top. Yes, we don't know the ratio each of these vectors. But it's a great fundament for better results.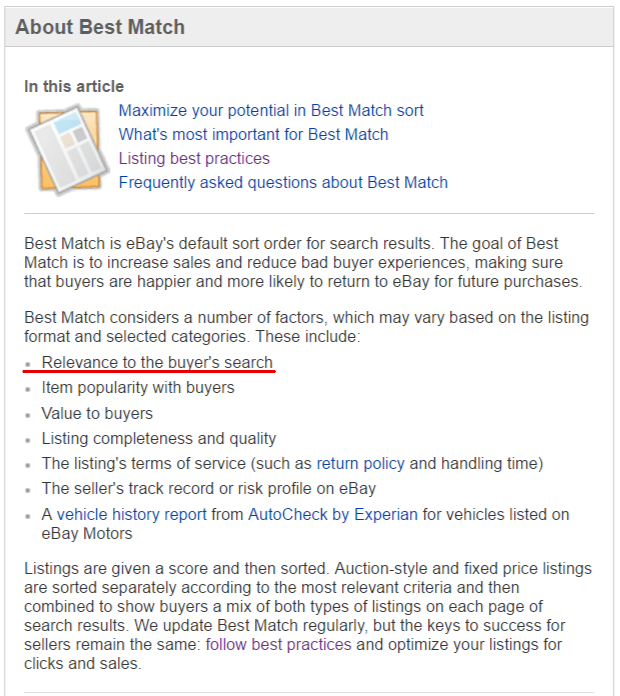 And relevance to the buyer's search is the first from all 7 factors. Why? Because search algoryhtms are very similar in the search engine services, marketplaces and every service, where people make searching. There is one goal in such serveces. User should solve own problem in the shortest time. So, we should understand technology of creating the most relevant pages.