According to the latest report from
Netmarketshare
more than 80% global search engine market has been acquired by Google. This means that Google has the most complete and reliable data about human needs and desires in every moment, than any other company in the world. So, marketers and entrepreneurs can't ignore this fact. Market research, trend forecasting, development of marketing strategy are built on some data. Better data you have, the better forecast you can build. So, Google Keyword Planner is universal tool, that can helps in three ways:
General market research (for some education goals, offline business etc.)
Keyword research for SEO (as for own websites, such for YouTube videos)
Keyword research for PPC (as for Google Adwords, such for other ad systems)
All these objectives can overlap. But the methods of using Google Keyword Suggestion Tool are similar.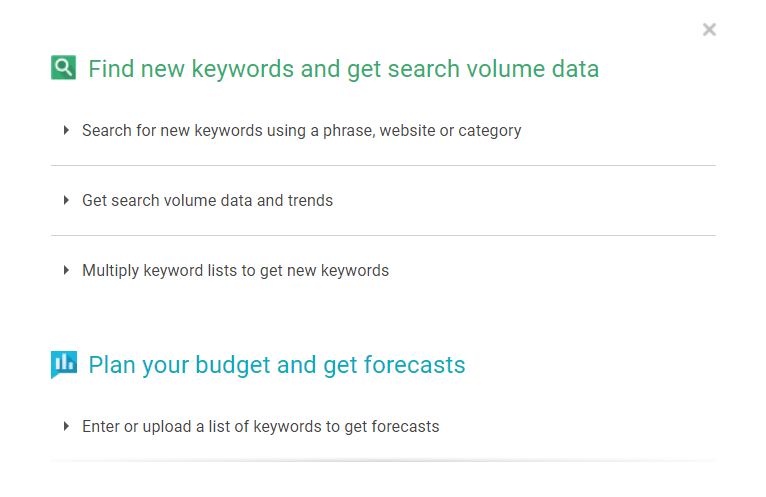 We can use 4 functions. Each of them is important. Most likely you've used only 1-2 in the past. Right now you have an opportunity to expand an own arsenal. Learn with attention every function of keyword planner and then we show nuances of keyword research separately for SEO and PPC campaigns.